Hood Cleaning & Grease Containment Customized to Your Business
As a business owner, there are a lot of recurring services you need to keep your business running as it should. Electricity, water, phone and internet – and even your exhaust cleaning and grease containment services.
Your power, water, phone and internet are convenient because you set up service and payment once and as long as you pay your bill your service automatically continues. But what about your exhaust hood cleaning and grease containment services?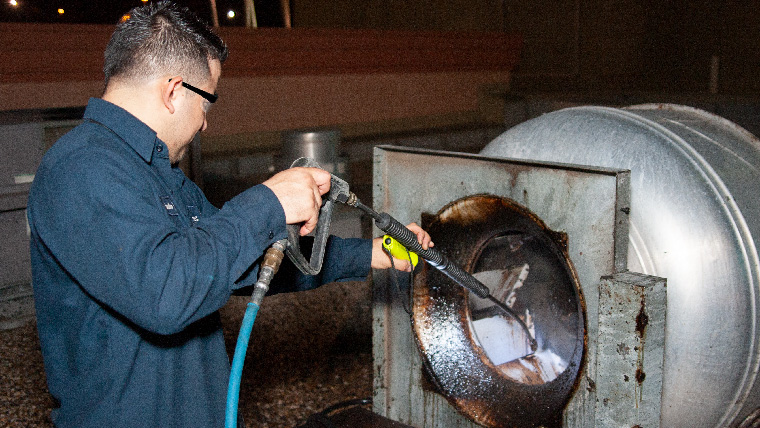 Traditionally, you call and schedule service when you need it, and payment is made upon the completion of service. But Facilitec Southwest now offers a unique maintenance program that makes your hood cleaning and grease containment as convenient as your utility services.
Rather than calling over and over to schedule routine hood cleaning and grease containment services individually, our maintenance program can be customized to suit your specific business needs. You can even customize your billing to pay at the time-of-service or with a convenient monthly payment plan.
Our maintenance program combines your hood cleaning services and grease containment services into one convenient package. Both of these must be routinely maintained in order to keep your business NFPA compliant, so let Facilitec Southwest take care of the scheduling while you take care of your day-to-day business.
Facilitec SouthWest is a proud member of:
Why Choose Facilitec Southwest?
We want you to have 100% confidence that your job has been done right so we always follow up with you to ensure that your needs have been thoroughly met. We never compromise when it comes to your safety.
Fully insured and bonded with over 30 years of experience, our full range of innovative cleaning solutions is guaranteed to get your exhaust system grease-free and fire-safe.
If you want the job done right, Facilitec Southwest is the first and only call you need to make! Call us at 866.466.3339 today!