Facilitec Southwest Meets The Unique Needs Of Industrial Clients
Many routine industrial processes can create exhaust effluent. Oil, grease and a variety of chemicals enter your exhaust system, resulting in inhibited airflow and an increased risk of fire. Manufacturing, food processing and other industrial processes can all lead to effluent.
Facilitec Southwest is a leading provider of industrial exhaust system cleaning and equipment cleaning in the southwest. We ensure that your facilities will remain clean and fire-safe, safeguarding the health and lives of your employees and clients.
Facilitec Southwest USA also provides a complete range of power washing and concrete cleaning solutions, each designed to meet the specific needs of your facility.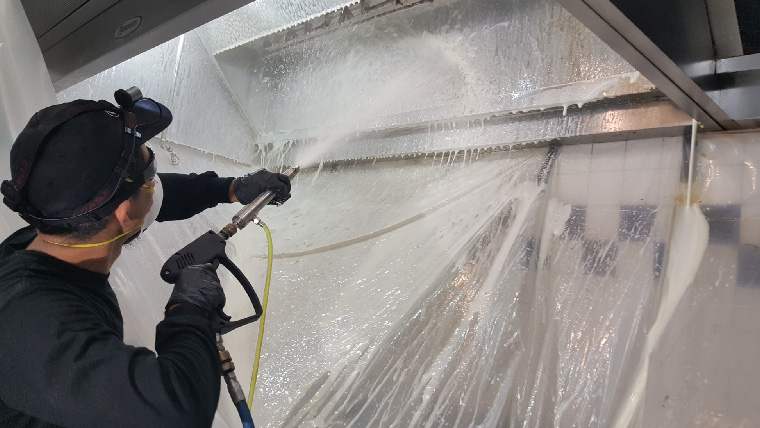 Benefits of Routine Hood Cleaning
Regular, scheduled cleaning of chemical, exhaust, grease and fume hoods are necessary in order to:
Why Choose Facilitec Southwest USA for Routine Cleaning?
We never cut corners. A common shortcut is to just clean the hood itself or just behind the filters. This neglects the build up in the duct system and the roof fan, and is highly dangerous. We ensure your industrial exhaust cleaning is thorough, quick, cost-effective and will keep your facilities safe.
We want 100% confidence that the job has been done right, so we always follow up with clients to ensure that your needs have been thoroughly met. We never compromise when it comes to customer satisfaction and safety. We are available 24/7.
Call us at 800.284.8273 to schedule routine industrial cleanings with us.
Facilitec SouthWest is a proud member of: